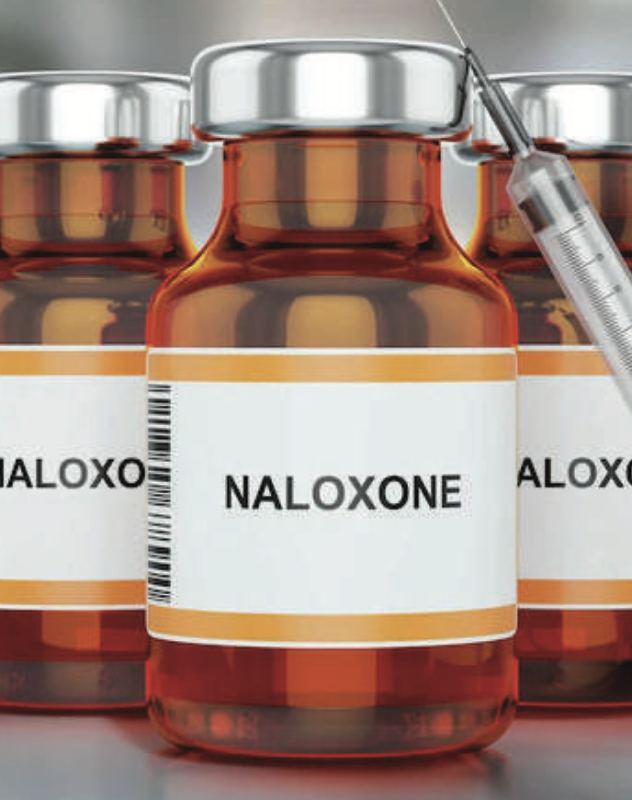 Lifesaving NAXOLONE to reduce substance abuse deaths
Nina Levine – Public Information Office
nina.Levine@flhealth.gov – 954-847-8060
The Florida Department of Health in Broward County (DOH- Broward is announcing the availability of FREE Naloxone (Narcan) Nasal Spray kits. This lifesaving medication could reduce thousands of substance abuse deaths across the state.
Naloxone is available to people who use drugs, people with a history of drug use, others at risk of experiencing an overdose, friends, family members, and others who may witness an overdose. Kits consist of two Naloxone nasal sprays that are administered even without a health care professional present.
"DOH-Broward is proud to help make Naloxone, a safe, life-saving medication to reverse opioid overdose more accessible to our community. If you or a friend or family member are at risk of overdose, please pick up your free Naloxone kit," said Dr. Paula Thaqi, Director, DOH-Broward.
Naloxone is a medication that reverses the effects of an opioid overdose, restoring breathing and consciousness within minutes of being administered to a person who has overdosed. Naloxone can be administered by a bystander (non-healthcare professional) before emergency medical assistance becomes available, but it is not intended to substitute for professional medical care. Individuals should call 911 immediately when an opioid overdose is suspected, before administering Naloxone.
Persons requesting a kit from DOH-Broward must meet the following eligibility:
Must be 18 years old or older

Individuals at risk of experiencing an opioid overdose

Caregivers who may witness an opioid overdose or others likely to experience or witness an opioid overdose.

Naloxone kits can be obtained at DOH-Broward offices at the following locations:

Edgar Mills Health Center Family Planning 900 NW 31st Ave. Fort Lauderdale, 33311

Fort Lauderdale Health Center Pharmacy 2421 SW 6th Avenue Fort

Lauderdale, 33315

Paul Hughes Health Center Pharmacy




205 NW 6th Ave Pompano Beach, 3306
Please see https://broward.floridahealth.gov/locations/ index.html for hours of operation. Naloxone kits are free, and no appointment is necessary. People using Naloxone receive educational material, referrals, and connections for substance abuse intervention.